The
College of Charleston Center for Creative Retirement
(
CCR
) is made up of a diverse group of seniors – some retired, some about to retire – for whom education is a lifelong learning adventure to be shared with enthusiastic and often new friends. Most of our members have come to Charleston from other states and other countries. We are a self-governing group which depends upon active involvement of its members for program ideas and financial support.
The heart of our program is our weekly series of lectures. Every Monday during the school year we meet at 12:30 pm. for two 40–45-minute lectures, followed by questions and answers, with a social break in-between. Proof of vaccination is required, as well as wearing a mask, during the Covid-19 pandemic in accordance with College of Charleston and CDC guidelines.
| | | |
| --- | --- | --- |
| | Starting January 10th, with Mayor John Tecklenburg as our keynote speaker, we will be meeting in Founders Hall at Charles Towne Landing in West Ashley. | |
Many of our lecturers are professors at The College of Charleston, The Citadel and the University of South Carolina.  We try to mix it up – – inviting local reporters to share their insights with us, local and government officials to keep us up to date, local artists and authors, and all sorts of experts from almost every field imaginable.
The best part of CCR is the people you will meet. Most of us have chosen to live in Charleston because it is a great place to retire. We have chosen an active lifestyle and CCR helps us keep our minds active and challenged by exposing us to so many different perspectives and interests.
In addition to the weekly Monday lectures, we also have a book group that meets once a month at the library downtown, and field trips all over the state of South Carolina. We also offer our own lifelong learning institute, the Charleston Academy for Lifelong Learning (CALL), which offers multi week classes on a variety of subjects from the very academic to most enjoyable.
CCR is part of the College's Joseph P. Riley Jr. Center for Livable Communities.  The Riley Center is an interdisciplinary initiative of the College that uses its intellectual resources to support livable communities – those which are economically and culturally vibrant with equitable access for all residents to education, jobs, healthcare, and housing as well as diverse opportunities in arts, culture, and recreation. CCR's mission for continuing education and creative retirement for the growing population of retirees in the Charleston area is a core value for livable communities.
Members, who are considered non-credit students at the College of Charleston, are eligible for:
Weekly meetings from September through May
Smaller in-depth study and book groups
Some off-site meetings
College of Charleston CCR ID
CCR newsletters
Field trips to historical and cultural sites
Charleston Academy for Lifelong Learning (CALL)
South Carolina retired seniors over sixty years old may also take tuition free courses at the College of Charleston on a space available basis.
All CCR meetings from September 2020 through December 2021 were virtual, with only one presentation each meeting. We will return to in person meetings in January 2022 at our new location–Founders Hall at Charles Towne Landing in West Ashley. Proof of Covid-19 vaccination will be required for in-person meetings. Zoom presentations for the Fall of 2021 can be viewed on the Weekly Presentations Fall 2021 tab.
CCR ONLINE REGISTRATION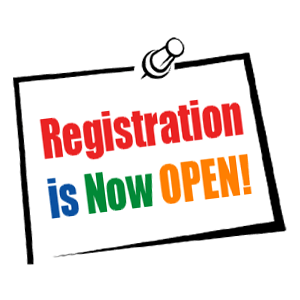 We have the convenience and security of the Marketplace platform at the College of Charleston.  We are asking all our returning – and new – members to go to:
College of Charleston MarketPlace – TouchNethttps://secure.touchnet.com/C20590_ustores/web/store_main.jsp?STOREID=101LL
Click here for more Detailed Registration Instructions
If you do not want to use the online option, you can register at one of our regular Monday afternoon meetings at Founders Hall.
Check the Lifelong Learning tab for information and registration for the
Charleston Academy for Lifelong Learning (CALL) classes that start each semester. Check the Weekly Presentations Spring 2022 tab for this semester's scheduled lectures. The Events Calendar tab is the portal for more detailed information on all CCR activities, past, present and future, plus other events of possible interest in and around Charleston.
For further information about CCR programs contact:
Catherine Langlois, President cathmlang@msn.com
For questions about this website contact: Fred Rosenberg fredondi@gmail.com